Year 2 - Tawny Owls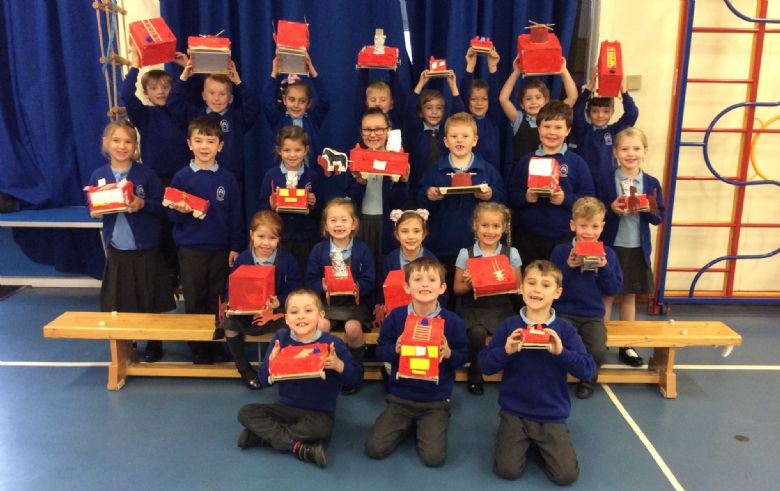 STAFF
Tawny Owls 1 are taught by: Mr West
Tawny Owls 2 are taught by: Mrs Davis
Teaching assistants are Mrs Richardson and Mrs Morrell
TYPICAL SCHOOL DAY
| | |
| --- | --- |
| 8.35am | Tawny Owls doors open |
| 8.45am | Registration |
| 9.00am | Maths and English learning |
| 10.15am – 10.30am | KS1 Breaktime |
| 10.30am – 12.00pm | Maths and English learning including reading sessions |
| 12.00pm – 1.00pm | Lunch |
| 1.00pm – 2.05pm | Creative learning and humanities |
| 2.05pm – 2.15pm | KS1 Break time |
| 2.15pm - 3.00pm | Creative learning and humanities |
| 3.00pm | School day ends for Tawny Owls |
TOPICS
Autumn
Paddington Bear and the Great Fire of London
Dinosaurs
The Christmasaurus
Spring
Once upon a time and puppet shows
Food around the World
Summer
Where the wild things are
Adventure Island
WELCOME TO TAWNY OWLS
In Year two we focus on embedding word reading to ensure fluency and improve the speed of reading. We also focus on reading comprehension and developing children's ability to make inferences and further understanding of the text. We ask that parents continue to read regularly with the children and ask lots of questions about what they have read as well as just hearing the child read.
In maths, we work with numbers up to 100. We ensure the children's understanding of place value is secure to form a foundation from which to build their learning. We begin to introduce times tables and by the end of the year the children would be expected to know their 2, 5 and 10 times tables.
During the month of May we take part in the national SATS tests. We try to ensure the children feel as relaxed as possible when they take part. They will be used to seeing the type of questions used in the test as we spend time looking at past papers and give the children plenty of practise. We ask that parents refrain from taking any holidays in term time during the month of May.