School Visits
One of the best ways to get to know a school is to visit. Due to Covid-19 restrictions we are unable to host visits to the school at this current time. We are delighted to be able to share with you our welcome video and a virtual tour of our school.
Welcome Video
Virtual School Tour
Starting Reception in September 2021
If your child is starting Reception in September 2021, we are also offering an online question and answer session with our Headteacher, Mr Harrison and Early Years Lead, Mrs Riley on Thursday 26th November at 2.00pm.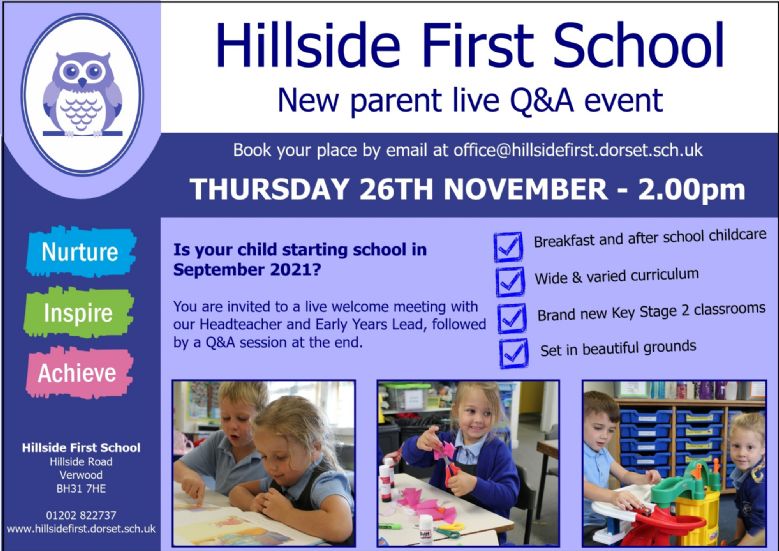 If you are interested in attending the session, please email office@hillsidefirst.dorset.sch.uk and an invite to a google meet will be sent to you.
In the meantime, please do take a look through our online prospectus and browse our website. If you have any question, please contact our school office. We would be delighted to hear from you!
We look forward to welcoming you to our amazing school.
A very warm welcome awaits your child/ren at Hillside First School.
Apply for a school place
To apply for a reception place to start September 2021, please click here. The closing date for applications is 15th January 2021